As the PPE eyewear specialist, BOLLÉ SAFETY has a unique big strength in prescription (correction glasses). Bollé Safety is able to provide all end-users with great quality innovative prescription glasses for the industry, healthcare, cleanroom or tactical environments, or even at home for all people using screens to protect against blue light. Bollé Safety has the ambition to expand its business worldwide. It is therefore that we are looking to expand our team with an enthusiastic Product Developer Prescription (RX)!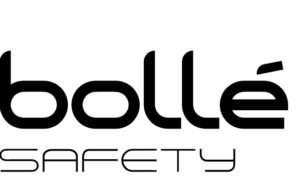 In life but even more so in the professional world, nothing is more precious than the eyes. Bollé Safety has made its mission to protect people's eyes and nothing else.
As a global brand with over 130 years of experience, Bollé Safety invests in innovation and creativity, advanced technologies, digitalization to be the PPE eyewear specialist.
Distributed in over 100 countries, Bollé Safety's protective glasses and goggles are worn by more than 20 million people in multiple environments. It can be at work in the industry, in the healthcare environment, on the field (military, firefighters, police…) or at home in front of screens (with Blue light protection).
Beyond protecting vision and ensuring safety, Bollé Safety aims at protecting lives and the planet. Bollé Safety is therefore strongly committed in ESG. We work to develop products with sustainable materials, eco-friendly manufacturing methods, ecofriendly packaging and so on. In addition, we also promote diversity and well-being at work.
Bollé Safety, as part of the Bollé Brands group (Bollé, Cébé, Serengeti, Spy, Bollé Safety), strives to become B-Corp by 2024. Beyond protection, Bollé Safety helps to sharpen decision-taking, be great at what you do and improve well-being. Safety is not a headset, it's a mindset. See all you can do with us..