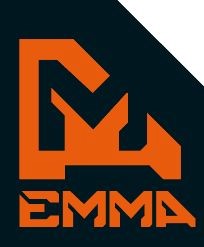 A LOT'S CHANGED IN 90 YEARS, BUT OUR PASSION FOR QUALITY HASN'T
Safety is of the utmost importance to EMMA. Safety for the feet and safe working conditions for our employees, throughout the chain. EMMA stands for and sells safety. Emma's mission is therefore as follows:
MISSION: EMMA Safety Footwear develops and manufactures the safest foot protection in a socially responsible manner that allows everyone to perform their work comfortably.
This mission is central to our company. In addition, we also look ahead. EMMA has growth ambitions. EMMA wants to grow in sales, also in international markets, but only in a responsible manner. That's how we really create impact, because we only have one planet. The more shoes are produced in a sustainable way, the better it is for the environment! That is why we have also drawn up a vision:
VISION: EMMA wants to be an internationally leading and progressive company in developing and producing the safest foot protection. An organization that undertakes socially responsible business and that directs and controls the circular supply cycle. A unique, committed and proud company with care for the future and our next generations.
SUSTAINABILITY
SAFETY FIRST, CLOSELY FOLLOWED BY SUSTAINABILITY
We strive to leave the planet better than how we got it. That is why we do business on the basis of the principles of the circular economy. In concrete terms, this means for EMMA the pursuit of the avoidance of the use of (primary) raw materials, avoidance of energy use and CO2 emissions, the recovery of raw materials and the use of recycled material in new products.
WE CARE, WORK SAFE!
Values
The following core values of the Hultafors Group are lived every day.
Insight
Always with the user's best in mind, their needs and performance is the fuel for our passion to create a better and more efficient workday. We rely on the power of research and data to make informed decisions and serve genuine needs.
Respect
We believe that it is the people, not the company that enables success.
As a group, we are characterized by collaborative, cross functional teamwork, together with personal development. We respect differences and take our social responsibility seriously.
Trust
We devote ourselves on being a reliable partner and colleague in every way. We take great pride in making sure we keep our promises and always deliver on expectations.
Entrepreneurship
We are passionate thinkers and doers and believe everything is possible. With open minds, we look for new ways and solutions to grow our business. We are always prepared to take action and aim to deliver the best solution for each unique situation.
Attention to detail
Our driving force is to exceed the users and customers' expectations. By paying attention to the details in every aspect of our business, we offer a premium experience – all the way from idea development to perfected delivery.